Black Bat Grip Tape with White
Regular price

Sale price

$14.99 USD

Unit price

per
Black Bat Grip Tape with White Designs

What makes black bat grip tape stand out?
It takes a very special product to stand out against products like Lizard Skin Bat Tape, Marucci Baseball Bat Grips, and Vulcan Bat Wraps! Also, how sexy can black bat grip tape really get? So, VukGripz developed the most original and unique product in the market! It is the first product in the world that is 100% different from the rest! So unique, that this product earned "Best of Show" at the 2017 World's Largest Baseball Convention (The ABCA)! And, it was used in MLB Games within it's first year of being sold by OAK OF, Stephen Piscotty! Bat tape was the same thing has hockey tape or athletic tape. Batting Grips and Bat Wraps were the new technology that hit the baseball and softball world over 8 years ago. Those became an alternative that most players turned to for a better grip.
What makes it different than others?
The only thing is that the new bat wraps were basically a better version of what came on a metal bat. So, the grip enhancement came from sticky, tacky coating on the top of the grip. It feels good fresh out of the package. But, after light use, that sticky, tacky top layer wears out and now becomes a slippery, piece of leather. In order to increase your grip, after you already paid $10.00+ for the "best bat grip" out there, you are searching for pine tar, tiger stick or bat spray adhesive. Now, you have to apply a liquid to your baseball bat grip, or even softball bat grip tape, to hold onto it. Plus, you are breaking down the batting tape with those alternatives! And, those alternatives don't work unless it is dry out! Thankfully, with VukGripz, that is not the case!
To learn more about our bat grips, head to our Bat Tape Page! If you want to unbelievable performance from our bat grip tape on YouTube, Click Here to see our Vaseline Test with our batting gloves!
Share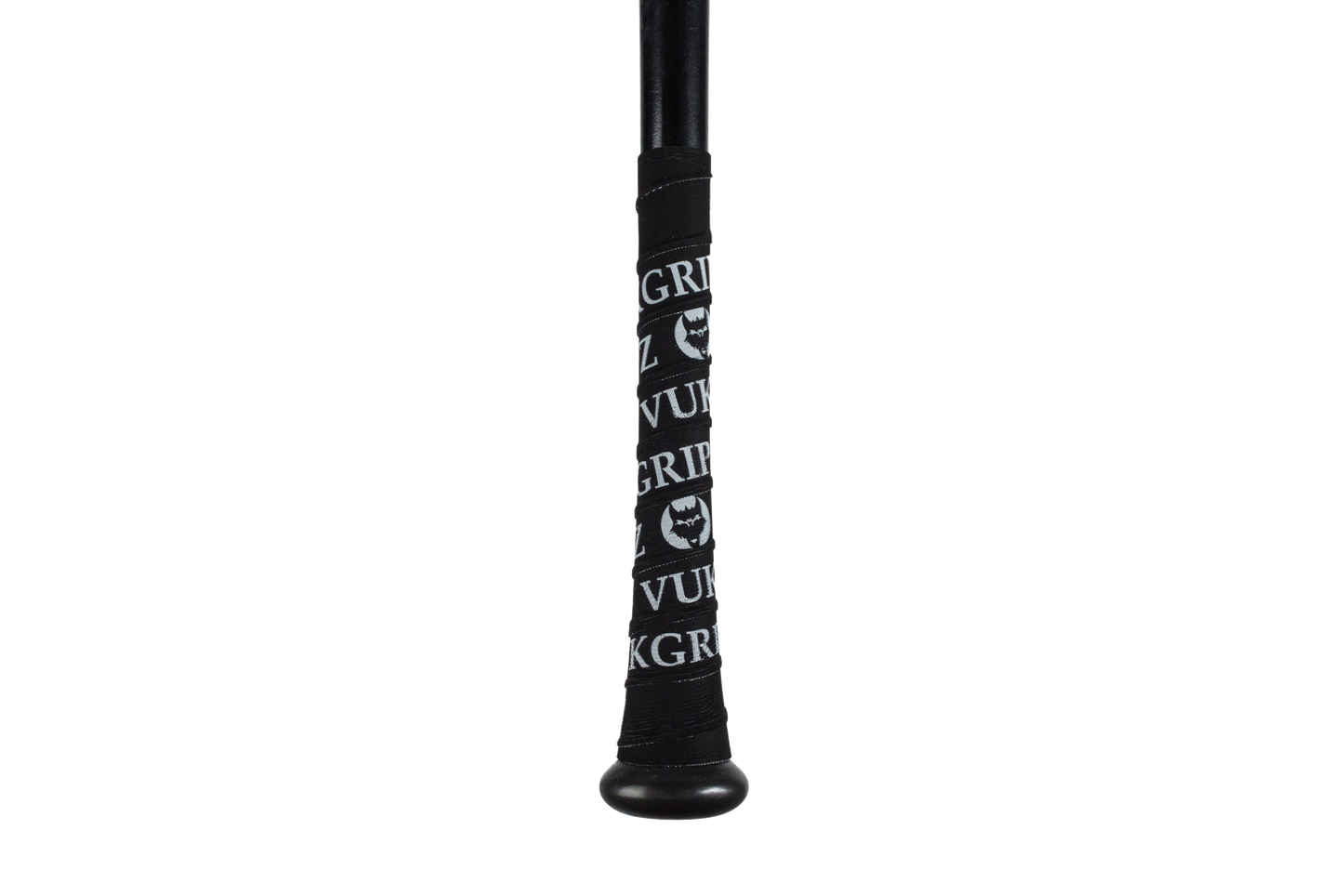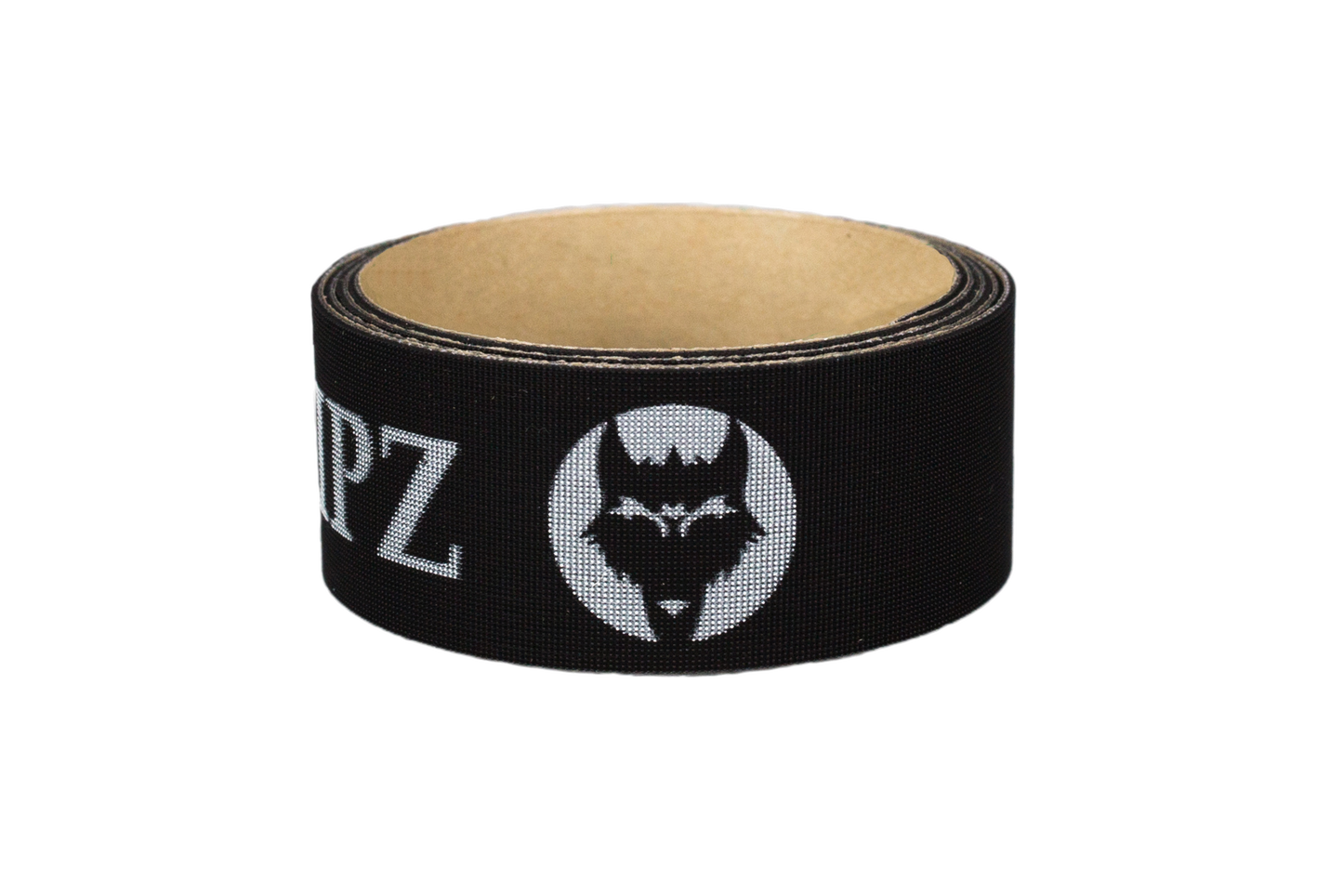 The best grip!
My daughter absolutely LOVES this grip tape. She plays 14U travel ball and would not use her back-up bat until I got this tape for it. She has Vuk on her primary bat and won't use anything else now. 5 stars for the quality and 5 stars for the customer support!
Black Baseball Bat Grip Tape
As a former professional baseball player, I can say that I have used a variety of brands for my equipment needs. VukGripz bat tape has been by far the best that I have used. The grip allows me to have a better feel and control of my bat no matter the weather conditions or how sweaty my hands get during the game. 5/5 stars all around.
Feedback
We switched to Vuk grips for about a year. The bat tape is working well with all conditions. It's important to wear batting gloves with your grip as that great improves the ability to tack and stick to hands. The tape is slightly thin my design which reducing the length of use with wear. The average tape last about 2-3 months before we replace and place the new tape over the existing wore out tape. This added thickness but impacts cost for us. The tape also creates palm blisters with the standard batting gloves so we've had to purchase thicker gloves. Something you should consider with making available in your company.
Overall is a 4 star, I'd like to improve the available with delivery timeline 5+ days just because it's never planned to replace wear in between tourneys and the cost is not worth having extra.
As long as I swing a bat it will have VUKGRIPZ on it!
Recent tape purchase
Have been using tape for years and I plan to keep using this product as long as I'm playing ball.
- Matt from Minnesota