Howler Blue Batting Gloves
Regular price

Sale price

$48.99 USD

Unit price

per
Howler Blue Batting Glove Features:
These Batting Gloves have great dri-fit like material to help the breathability of the glove! Our palms are Double Padded, Soft Leather for Superior Performance and Durability! All Howler Batting Gloves use American Made Technology on the Palms! The Palm Grips are the Same that our Award Winning Bat Grips are made out from!

VukGripz Grips on the Palms are used to Increase Friction & Provide Palm Protection that occurs during the Swing!

Palms Grips (Durability Pads): used to Increase Friction, but will Provide Palm Protection that occurs during the Swing!

Instead of the leather palms taking abuse from the swing like every alternative glove, our gloves will be protected by our grips! The grips will breakdown before the leather protecting it!
Rate of wear will depend on the hitter! But, each hitter will get to see our durability technology live and in action!

Finger Grips (Performance Pads): we were taught as kids to get the bat out into our fingers. Our finger grips will grab onto the bat and allow the hitter to gain optimum grip from increased relaxation!

These finger grips will not show the same signs as wear and will last longer as those are gripping onto the bat!
The Howler Blue Batting Gloves are very functional gloves! With a stretchy backing (similar to dri-fit), you gain optimum flex and comfort! With our palms, all of our leather has to be strong enough to be stitched into when we add our gripping material! So, the leather is made to last! No cheap, thin leather anywhere with VukGripz Batting Gloves!
Are these similar to other products?
From our understanding, we do not know of any other blue batting gloves that use custom leather similar to VUK Howler Blue Batting Gloves! We needed to do something 100% different! So, a mix of custom leather that comes in all different colors, plus, the stretchy backing makes these the strongest in the game! Also, we picked supple leather that to make sure our Howler Blue Batting Gloves perform in any weather!
Since our leather is custom and is very supple, it may hold some of color used to create the blue leather areas. Users may see color transferring onto your hands after use due to constant rubbing mixed with moisture. This is not a defect. This is just a scenario with custom colored leathers. So, if you wish to help alleviate the amount of color transfer, we recommend washing your gloves by itself in cold water. Again, the color may bleed into the water. So, do not wash with other clothes. It may be worth using a bucket just to prevent any mishaps!
Share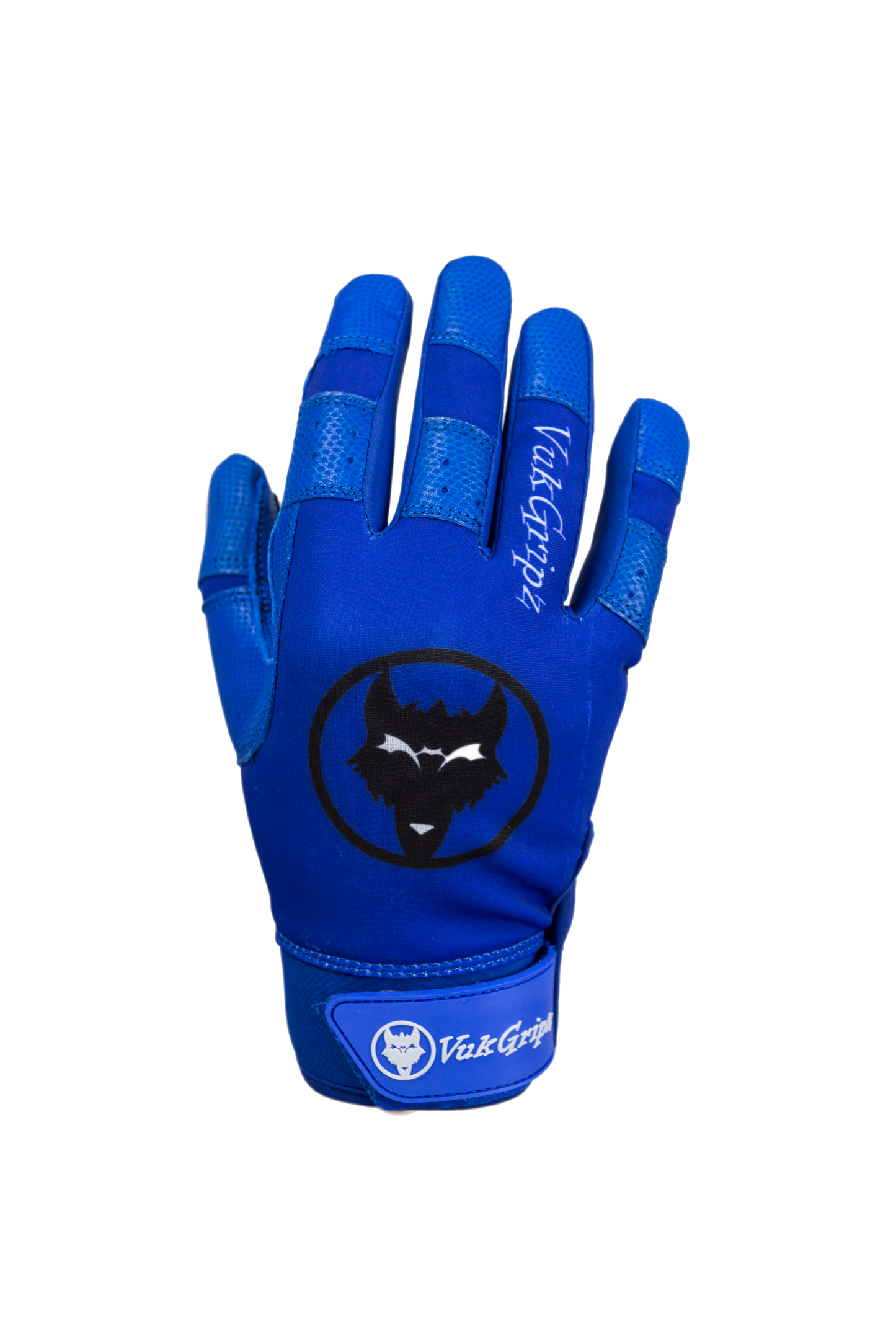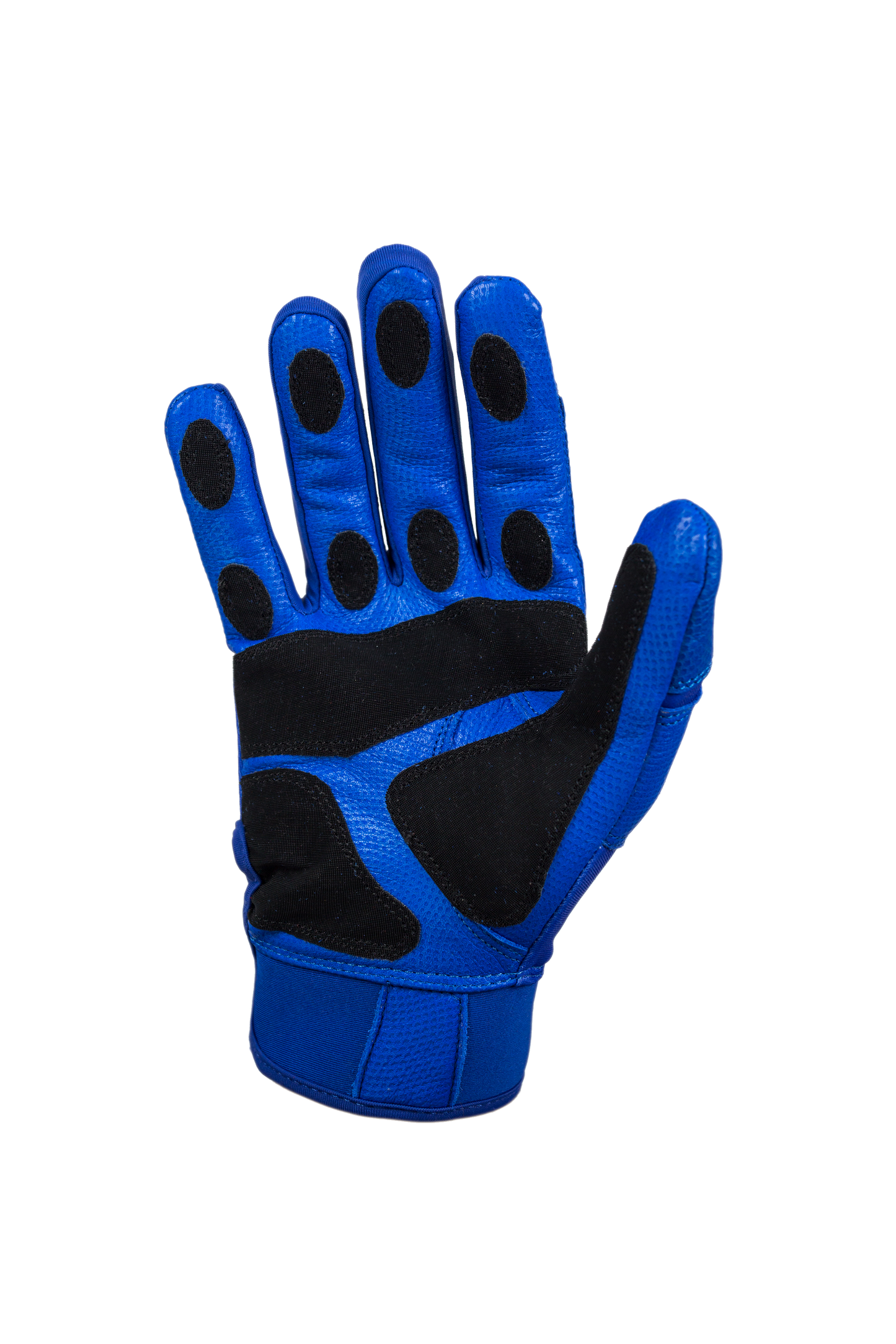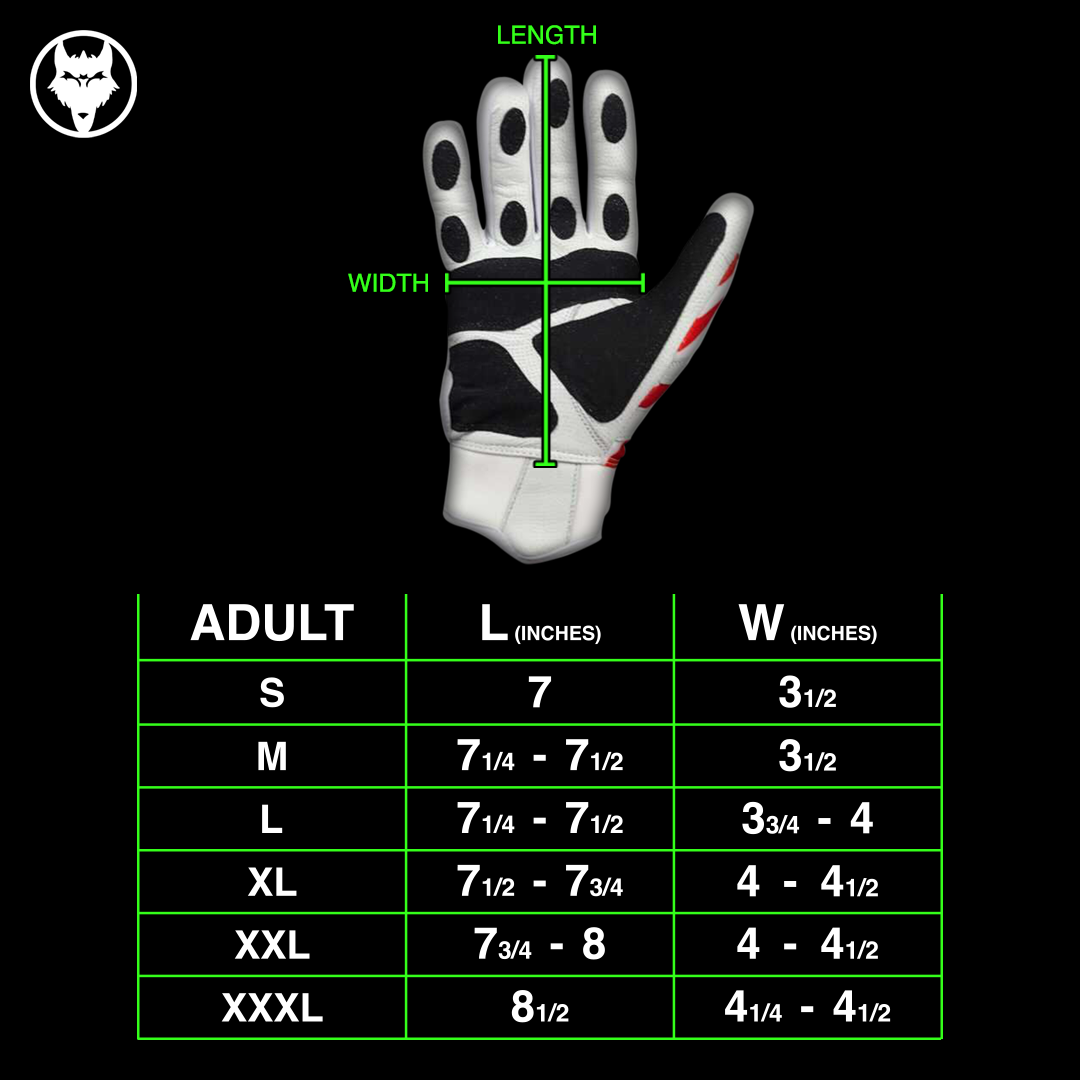 Best batting gloves money can buy
I've been buying these batting gloves for both my boys for two years now. Hands down the best and longest lasting glove they've ever used. If you have hard workers, these gloves are for you
Batting glove falling apart after two uses
It looks like one of the batting gloves are ripping apart after two uses
Vuk gloves
Probably by far the best gloves I've owned the material is way better than other brands and it's grip helps out so much so shout out to vukgripz for the best gloves.
Gloves and grip tape.
A little confusion with the order in the beginning but got everything I ordered. The Howler Blue batting gloves fit perfectly and are killer looking! The grip tape was easy to put on and looks sweet! Together, the gloves and the tape provide phenomenal grip resistance. Love it!
Pro Ball & VUK Howler Blue BG's
While playing professional baseball in the 2019 Olympic Qualifier in Germany, I wanted to give myself the edge! So, VUK Batting Gloves mixed with the bat grip was a must! I even hit a Home Run on TV against Team Sweden! Grip is everything! Vuk'd Up!