Howler Black Batting Gloves
Regular price

Sale price

$48.99 USD

Unit price

per
Howler Black Batting Glove Features:
These are Breathable, Lightweight, and have a Stretchy Back for Premier Fit!
Our palms are Double Padded, Soft Leather for Superior Performance and Durability! All Howler Batting Gloves use American Made Technology on the Palms! The Palm Grips are the Same that our Award Winning Bat Grips are made out from!

VukGripz Grips on the Palms are used to Increase Friction & Provide Palm Protection that occurs during the Swing!

Palms Grips (Durability Pads): used to Increase Friction, but will Provide Palm Protection that occurs during the Swing!

Instead of the leather palms taking abuse from the swing like every alternative glove, our gloves will be protected by our grips! The grips will breakdown before the leather protecting it!

Rate of wear will depend on the hitter! But, each hitter will get to see our durability technology live and in action!

Finger Grips (Performance Pads): we were taught as kids to get the bat out into our fingers. Our finger grips will grab onto the bat and allow the hitter to gain optimum grip from increased relaxation!

These finger grips will not show the same signs as wear and will last longer as those are gripping onto the bat!
The Howler Black Batting Gloves are very functional gloves! With a stretchy backing (similar to dri-fit), you gain optimum flex and comfort! With our palms, all of our leather has to be strong enough to be stitched into when we add our gripping material! So, the leather is made to last! No cheap, thin leather anywhere with VukGripz Batting Gloves!

Are these similar to other products?
From our understanding, we do not know of any other batting gloves that use custom leather similar to VUK Howler Black Batting Gloves! We needed to do something 100% different! So, a mix of custom leather that comes in all different colors, plus, the stretchy backing makes these the strongest in the game! Also, we picked supple leather that to make sure our Howler Black Batting Gloves perform in any weather!
Since our leather is custom and is very supple, it may hold some of color used to create the black leather areas. Users may see color transferring onto your hands after use due to constant rubbing mixed with moisture. This is not a defect. This is just a scenario with custom colored leathers. So, if you wish to help alleviate the amount of color transfer, we recommend washing your gloves by itself in cold water. Again, the color may bleed into the water. So, do not wash with other clothes. It may be worth using a bucket just to prevent any mishaps!
Share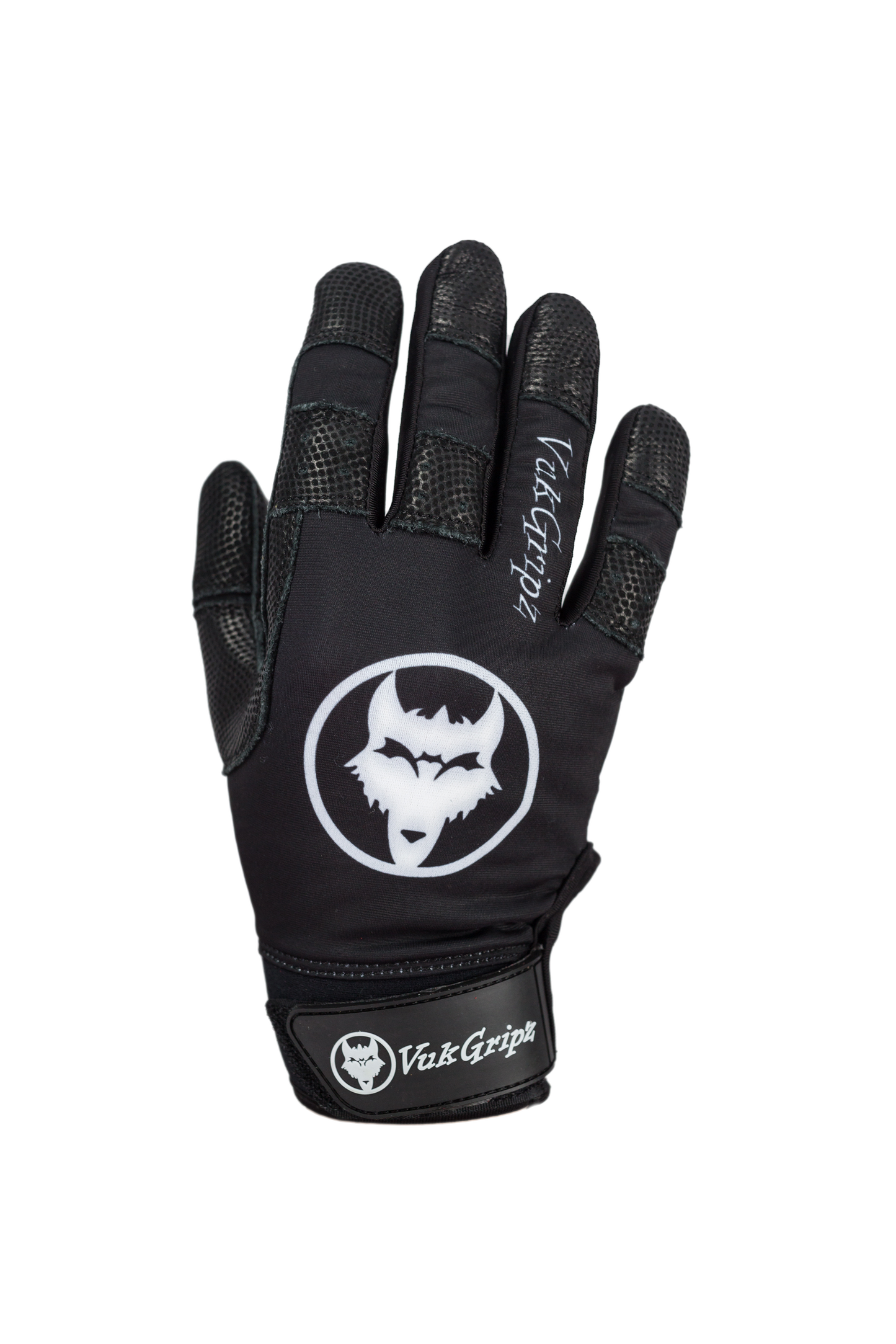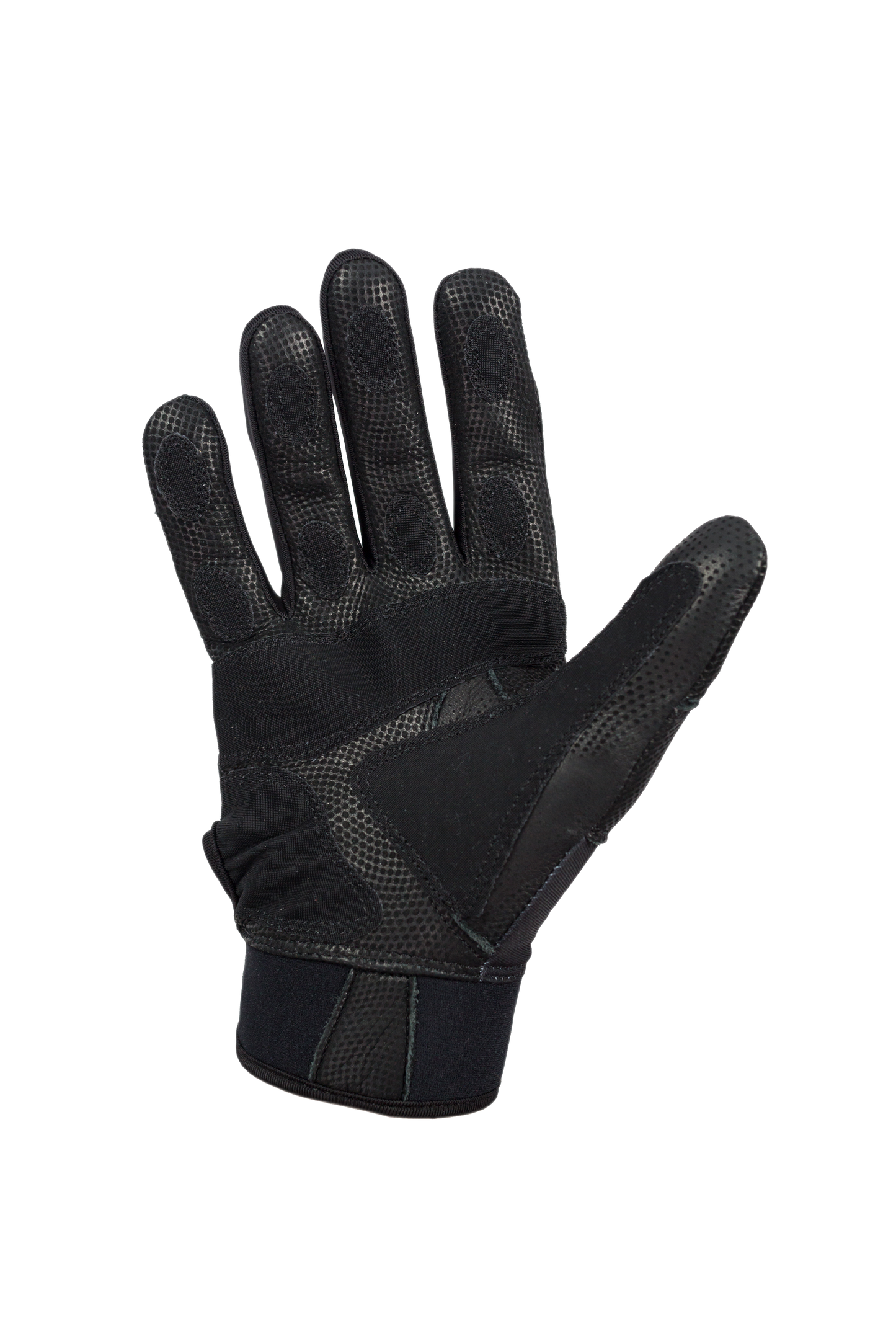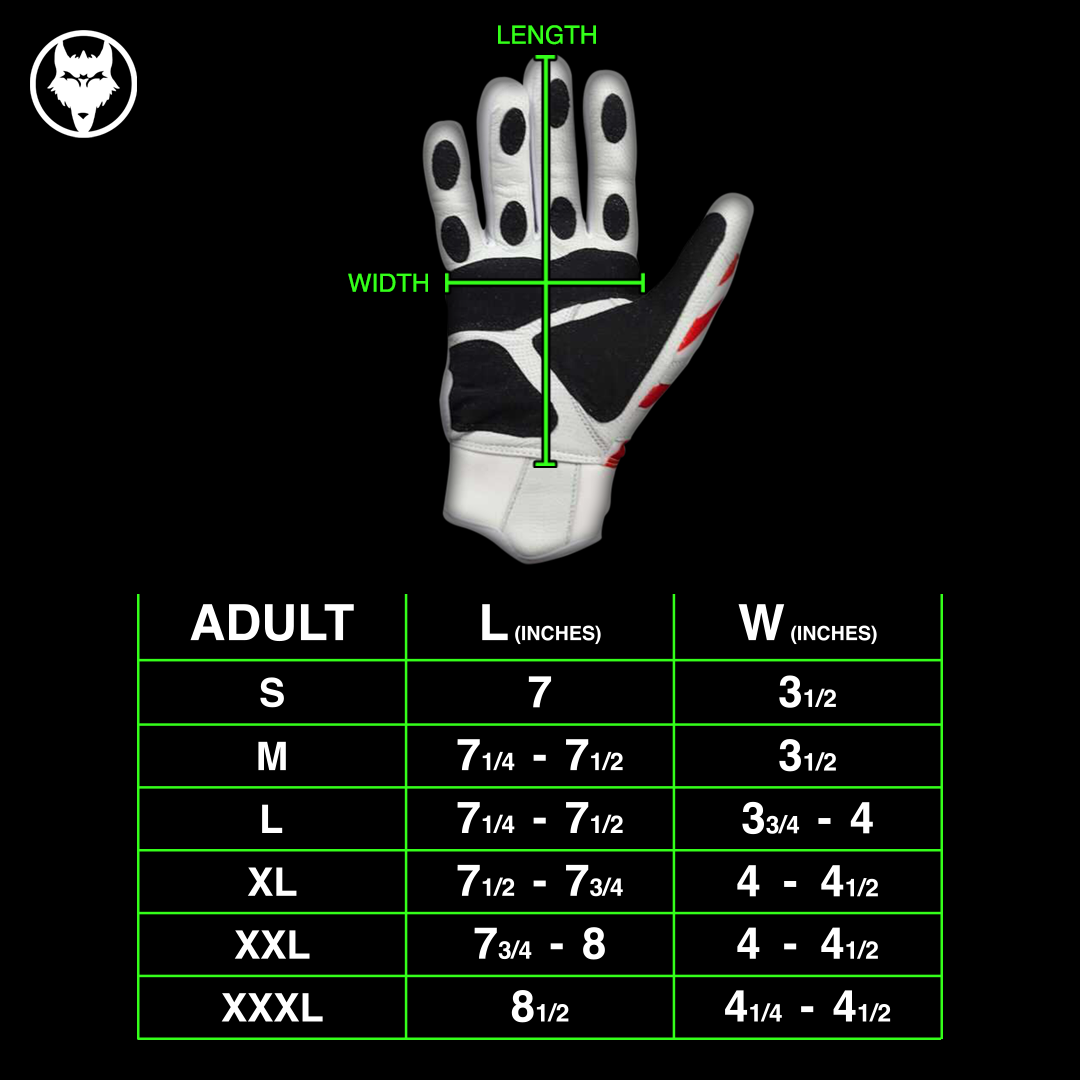 Very good batting gloves, don't even need to use pintar the gloves are just better.
Great customer service
Amazing customer service. Had an issue with a purchase and was sent a replacement right away. Some of the best batting gloves I've used. Works great with the grip too.
Batting Gloves
Bought these for my 11 year old grandson. He absolutely loves them . He says they are the most comfortable ones he ever had. Super soft and sturdy. He is bragging to his friends about them too!
Best bg's on the market!
The howler batting gloves are legit. They always last me through a full spring then are still perfect for bp rounds the rest of the year!
Your products
Love the Grips. I Play on a 55 Traveling Senior Softball Team. They are the Best thing to have on your Bat in Cold or Wet Conditions. IMO. I Bought a Few Pair of the Patriot gloves. They Didn't Hold up for Me. But I'm Hard on Gloves. I Bought a Pair of Howlers this Spring and used them all Year. I Hit 4 to 5 Days a Week with a lot of tee work. They held up well. I have got a few Guys that I have put your grips on their Bats and they Like them. You Have a Good Products. I think you Maybe would want to Get up with Bat Reps like for Miken , Worth and Easton same group. Suncoast Adidas.. ect. Most people take off the Factory Grips and use Tape then add spay adhesive or pine Tar stick. Your grips are somewhat in the Middle of the 2. Like I Said, Wet and Cold your Grips work. Spay and Tar gets slick.