Perfect Game Bat Grip Tape
Regular price

Sale price

$16.99 USD

Unit price

per
The Official Bat Grip Tape of Perfect Game!
Announcing that the VukGripz Perfect Game Bat Grip Tape is the Official Bat Grip of Perfect Game! We are a proud partner of the largest Youth and Amateur Baseball and Softball organization in the world! Perfect Game fills its showcases and tournaments with the most elite players in the world! Plus, it is also the World's Largest and Most Comprehensive Scouting Organization! It is only fitting that the most innovative and performance driven bat grip and bat tape become the official gripping product for those athletes! And, these athletes will have direct access to the top performance batting gloves in the world as well!
It is not everyday that partnerships involve Elite, American Made products! Our goal is always to assist players to make sure they get the most out of their muscles! In order to do that, they must have optimum grip every second they are in the box! And, that optimum grip must successful in every condition! Players resort to pine tar or sticky substances to enhance their hold. Well, with VUK, we eliminate the need for those 3rd party grip enhances because of our Award-Winning Technology! This is the 1st bat grip, bat tape, or bat wrap that was design to work for the players! Ask yourself this: if you need pine tar, tar stick, spray, spit or dirt to enhance your grip, how could can your current method be? Let VukGripz do the work for you, so you can focus on every pitch at 100%!
Also, to learn more about Perfect Game and this awesome partnership, please visit www.perfectgame.org! 
Standard vs XL Wraps: What is the Difference?
Our XL Bat Grips are 6" longer than our Standard Grips! So, if you have a custom knob, thick handle or large taper, the XL Bat Grip will give you that extra length needed! Our standard grip will work awesome on all metal bats and 95% of wood bats! Again, that 5% is for those custom bats or athletes using wood bats that play High School, College or Pro!
How To Wrap a Bat with your Perfect Game Bat Grip Tape:
VukGripz is very different than any, other product in the world! That is what separates a wolf from the rest of the pack! So, with that, we have very detailed instructions and videos that will make wrapping this innovative product easy! For quick tips, check these out:
Now, rest the barrel of the bat on a table or chair!
Do not remove the backing all at once! We use the world's strongest grip adhesive! It is sticky! Be sure to peel off an inch or two at a time! And, this will give the grip support as well!
If you mess up, don't panic! VukGripz are reusable! Simply, unpeel it gently, and begin where you left off!
Do not pull tight or stretch hard like other alternative bat grips or bat tape! These Perfect Game Bat Grip Tapes are much softer than other alternatives! The harder you pull, the more you will see the grip "fold in" or curl. If you see this, ease up a bit to prevent the grip from sticking to itself (NOTE: if this happens, it can be unstuck - just take your time and peel it apart)!
Keep one hand on the bat handle and the other on the grip! Keep the hand that will be applying the grip close to the bat! So, USE YOUR THUMBS to provide slight tension, so you can manipulate the batting tape to lay flat! 
As you stick the grip tape to the bat, you will provide the stretch, or, tension to that area! 
Also, if you want to see how we do it, be sure to visit our tutorial page on "How To Wrap a Bat!" 
Be sure to check out the Perfect Game Blog up on our website! 
Share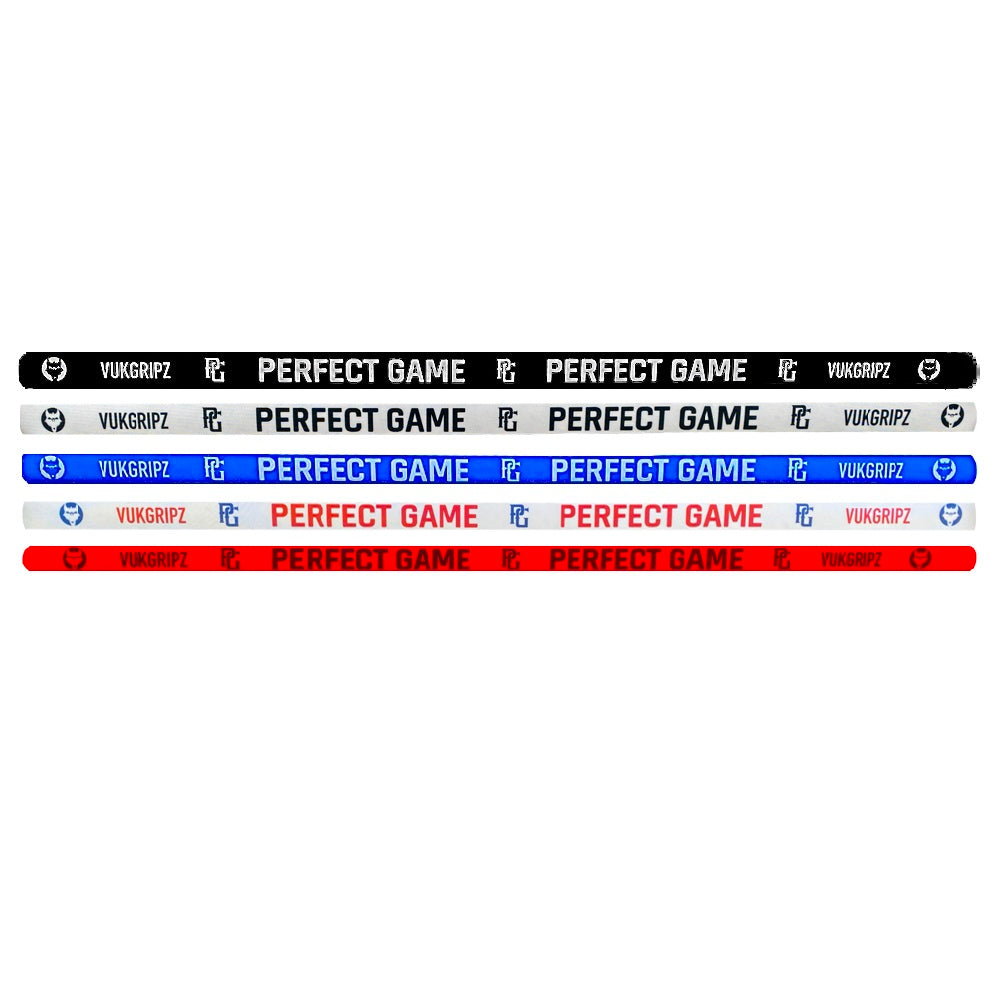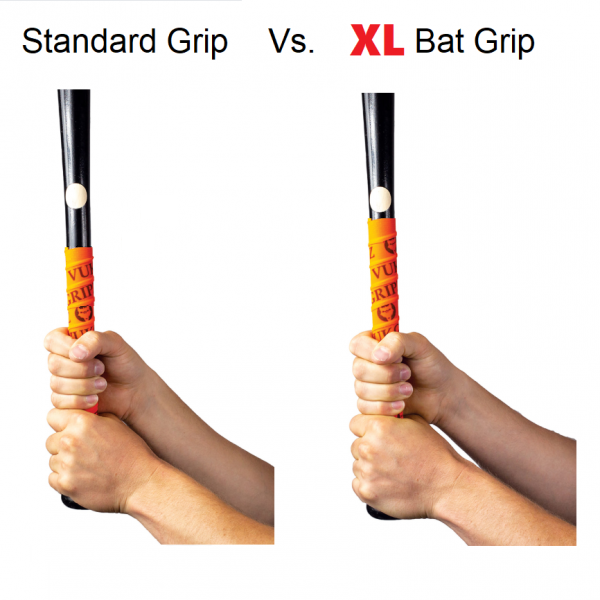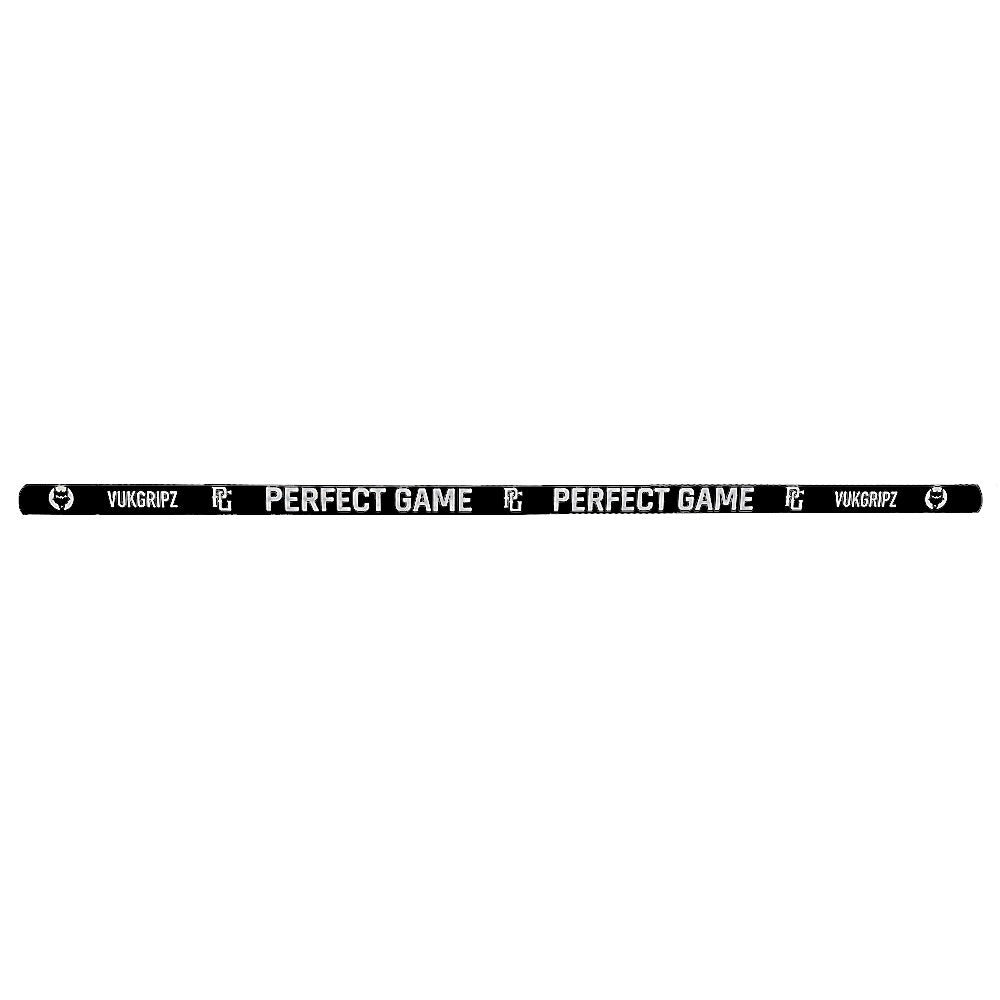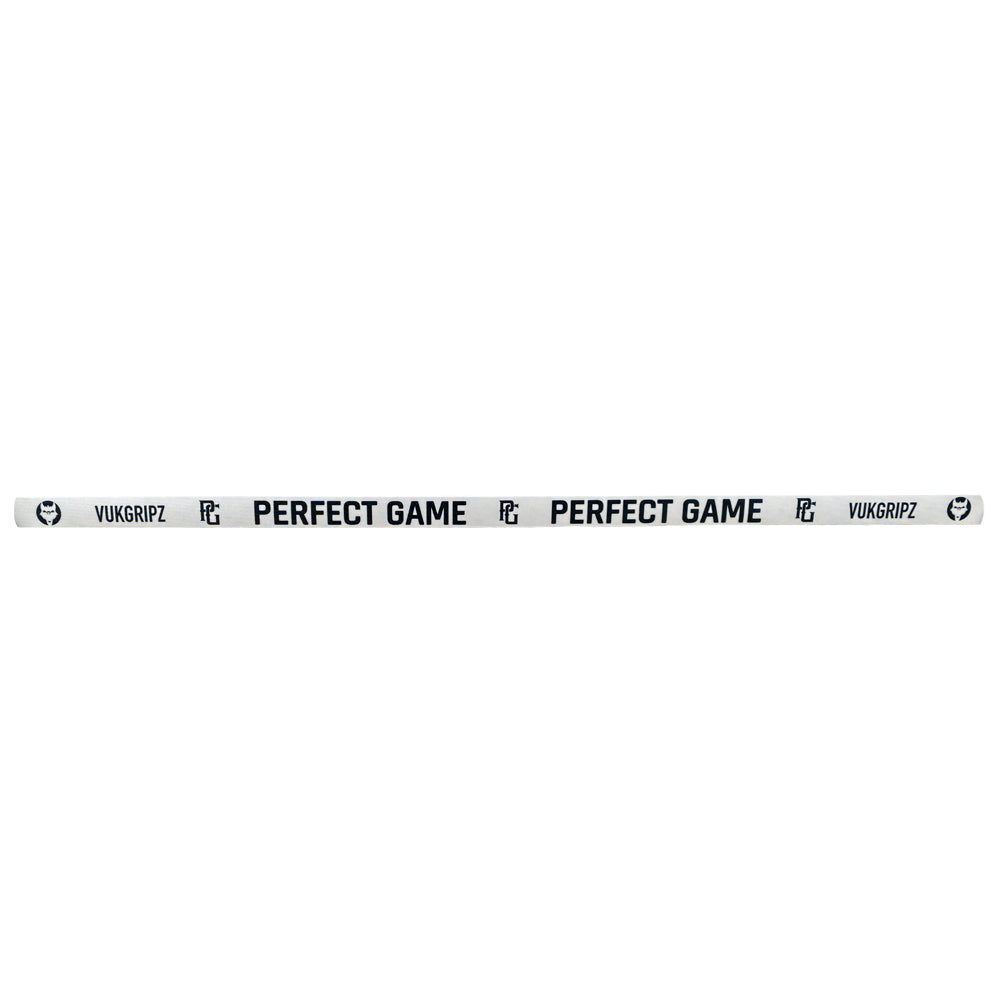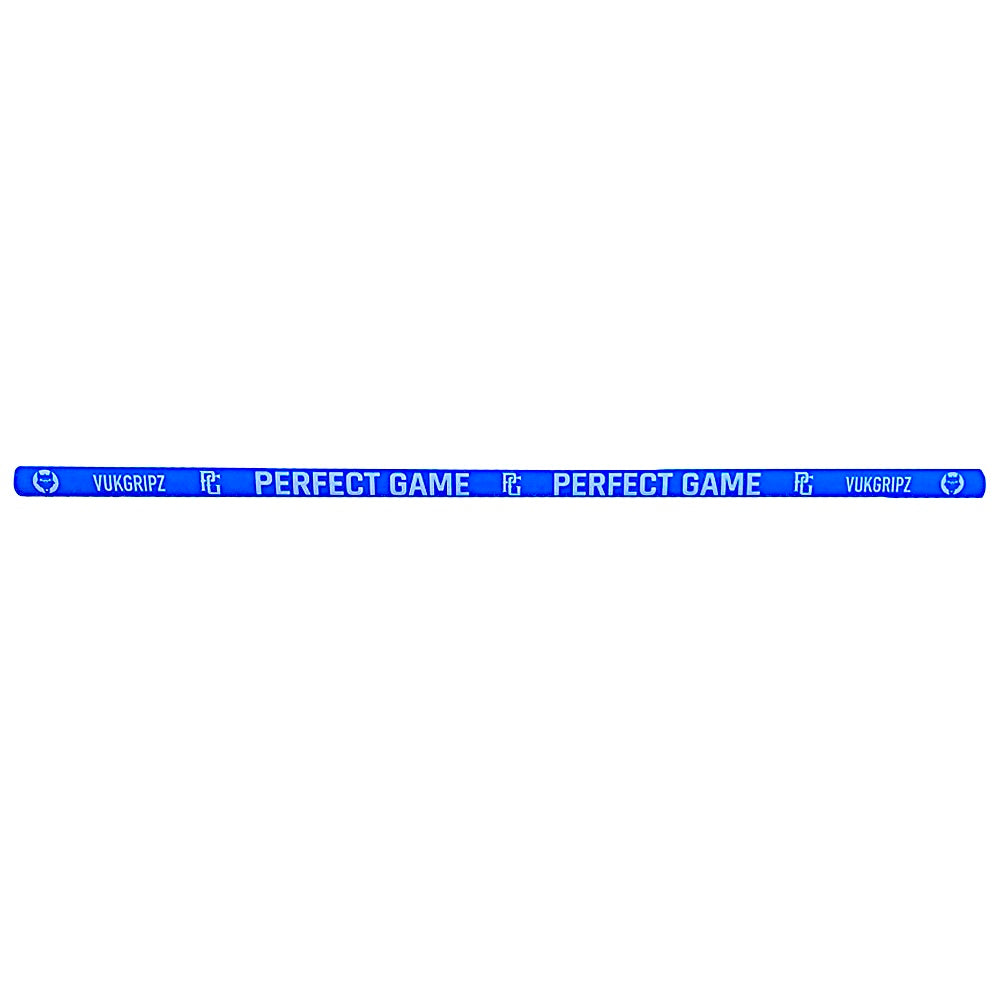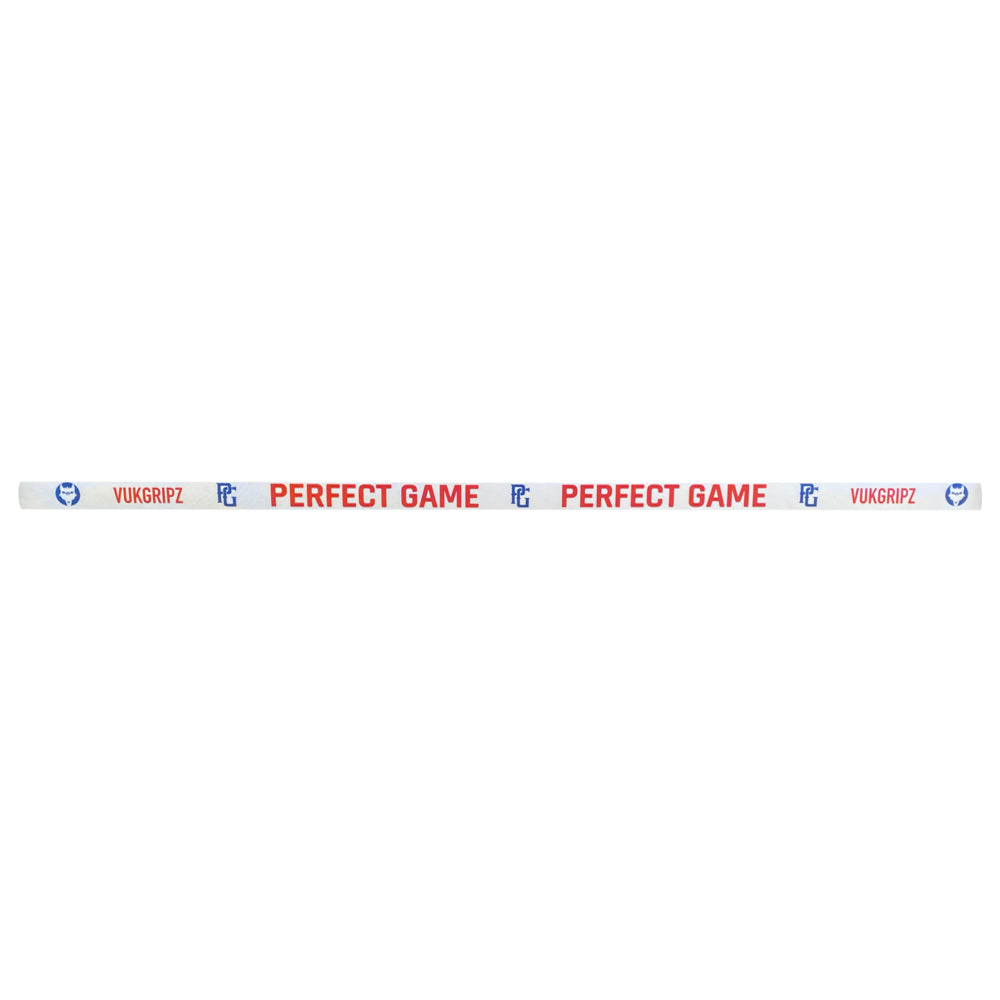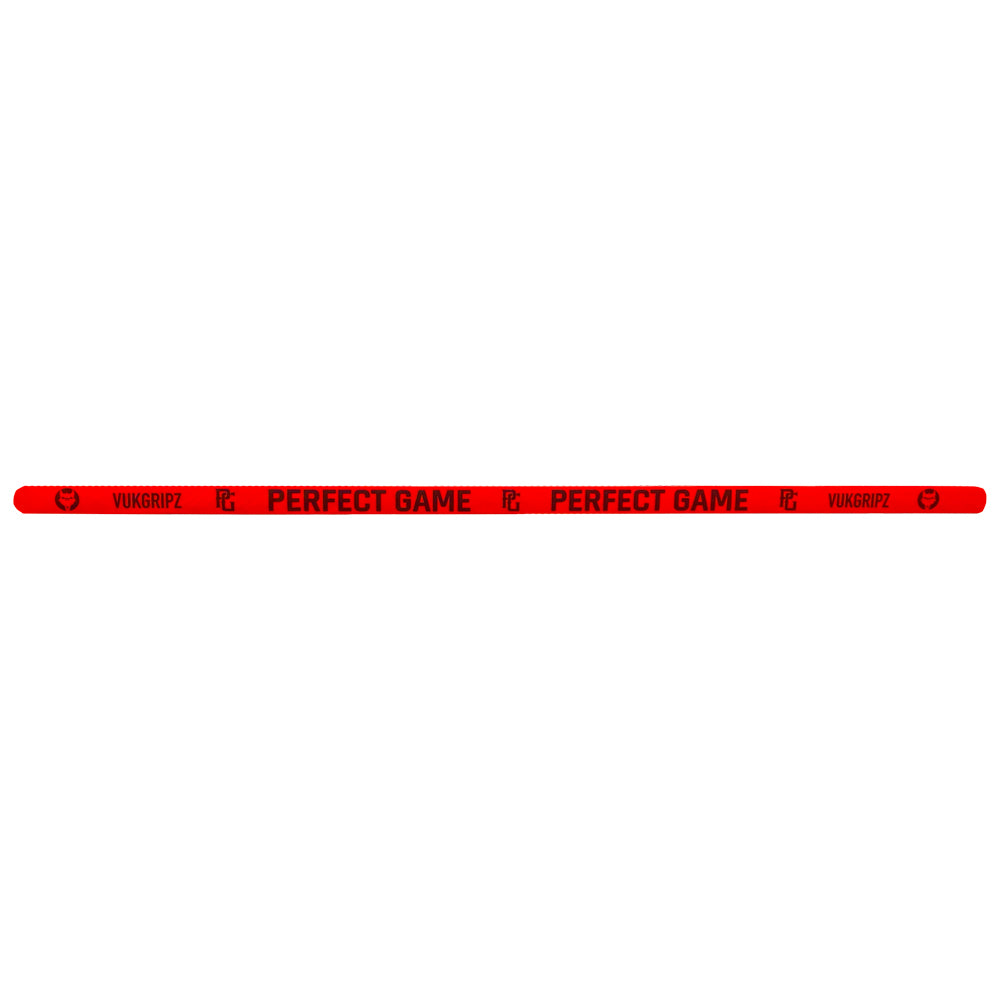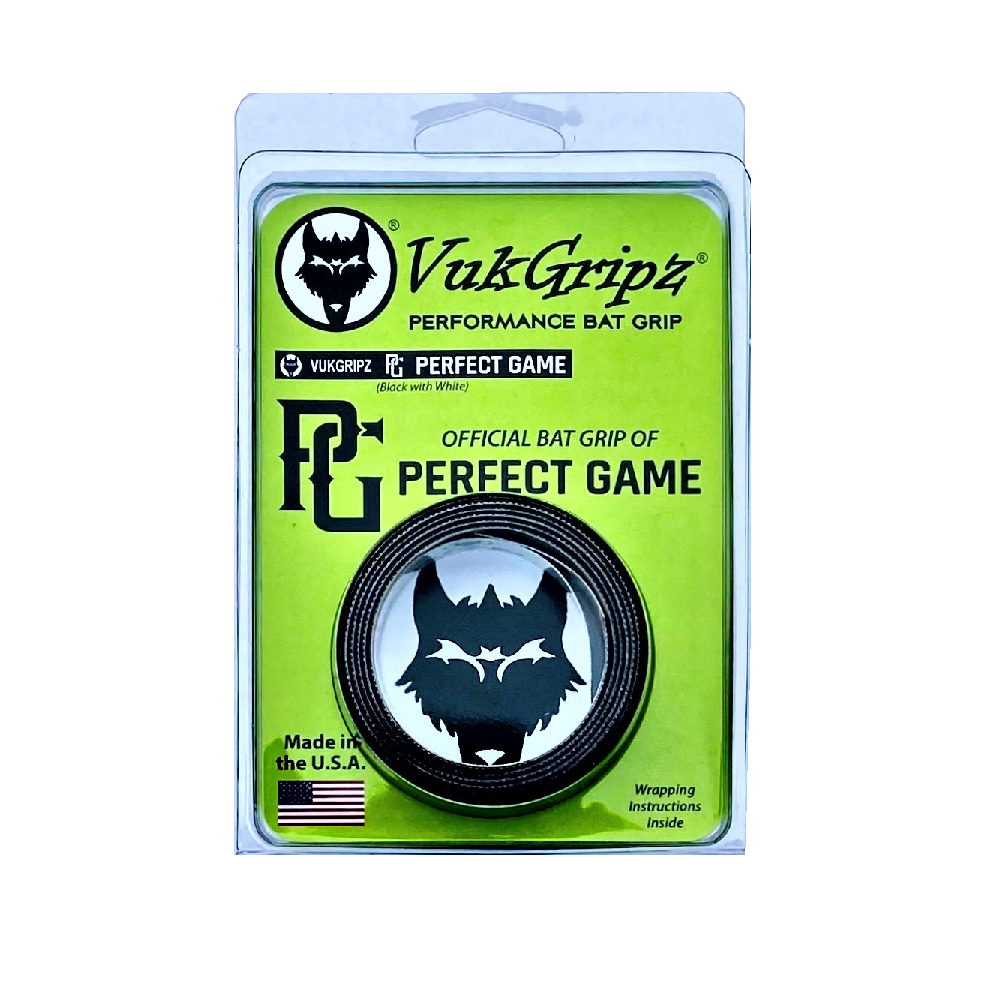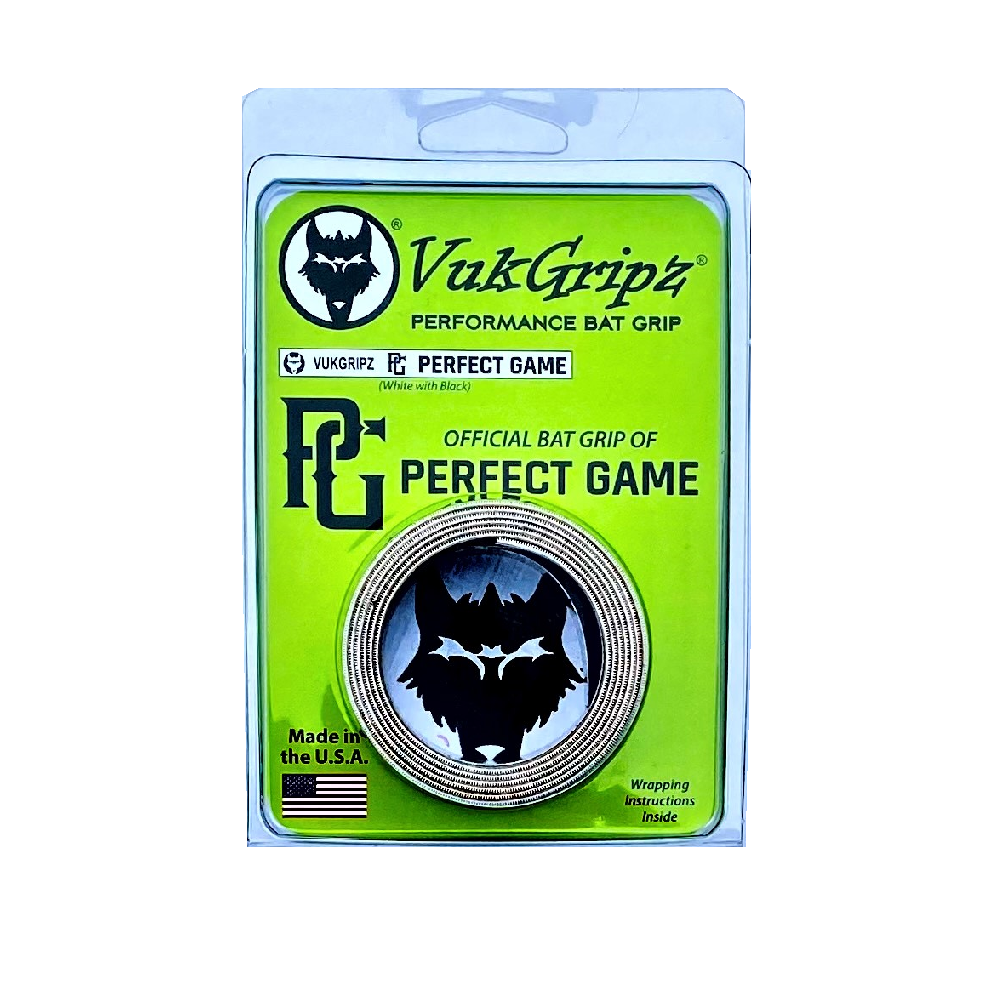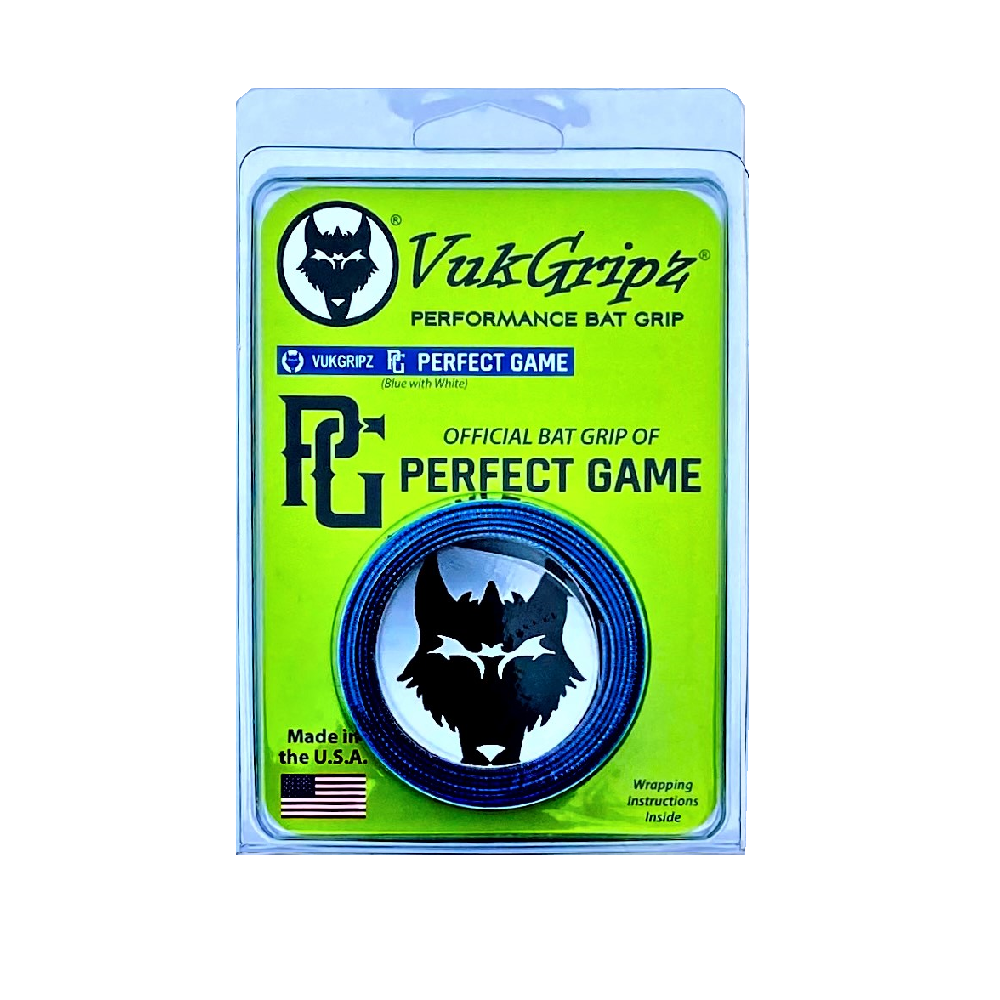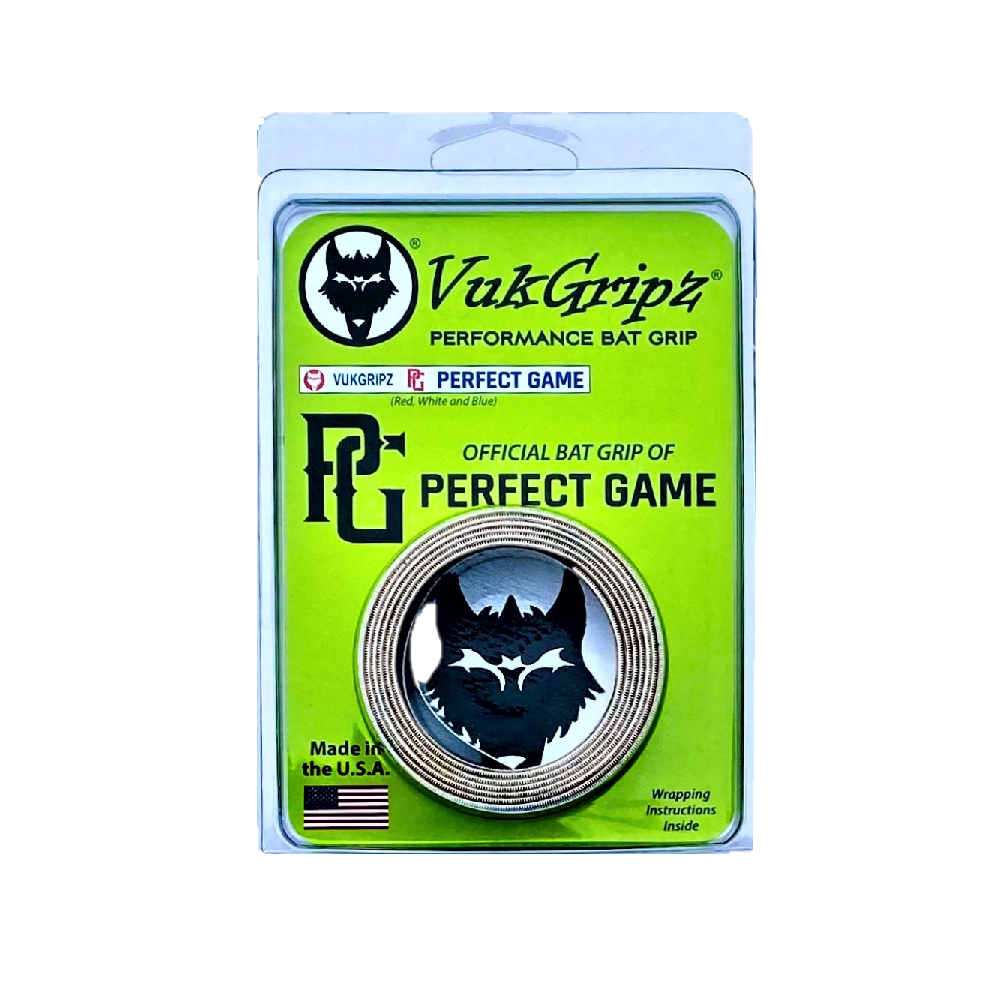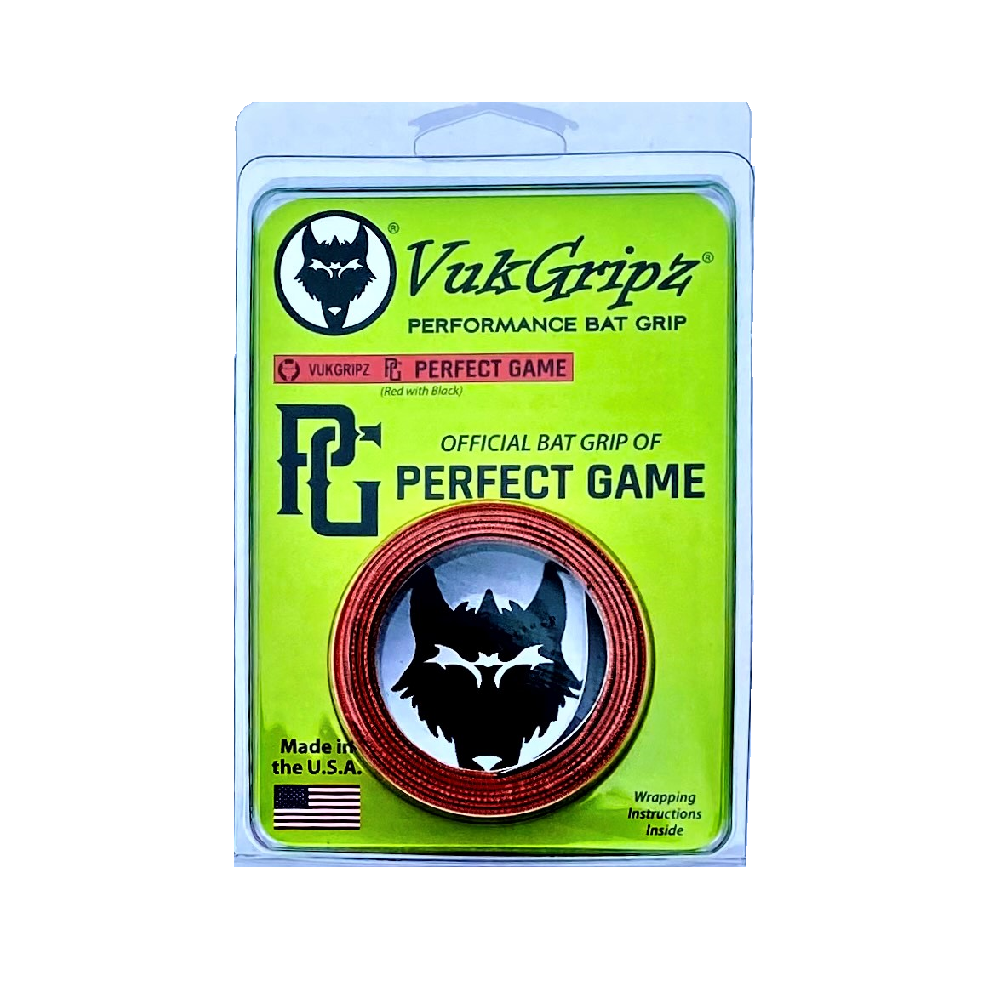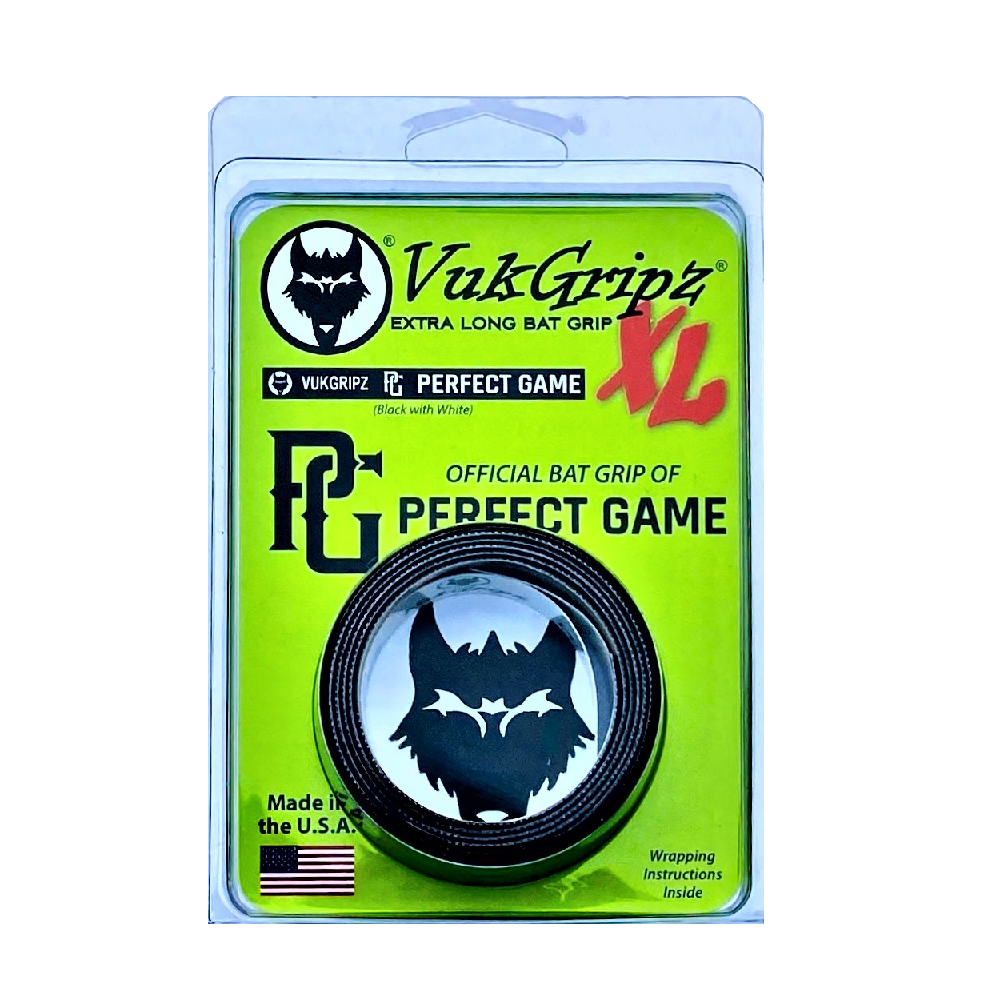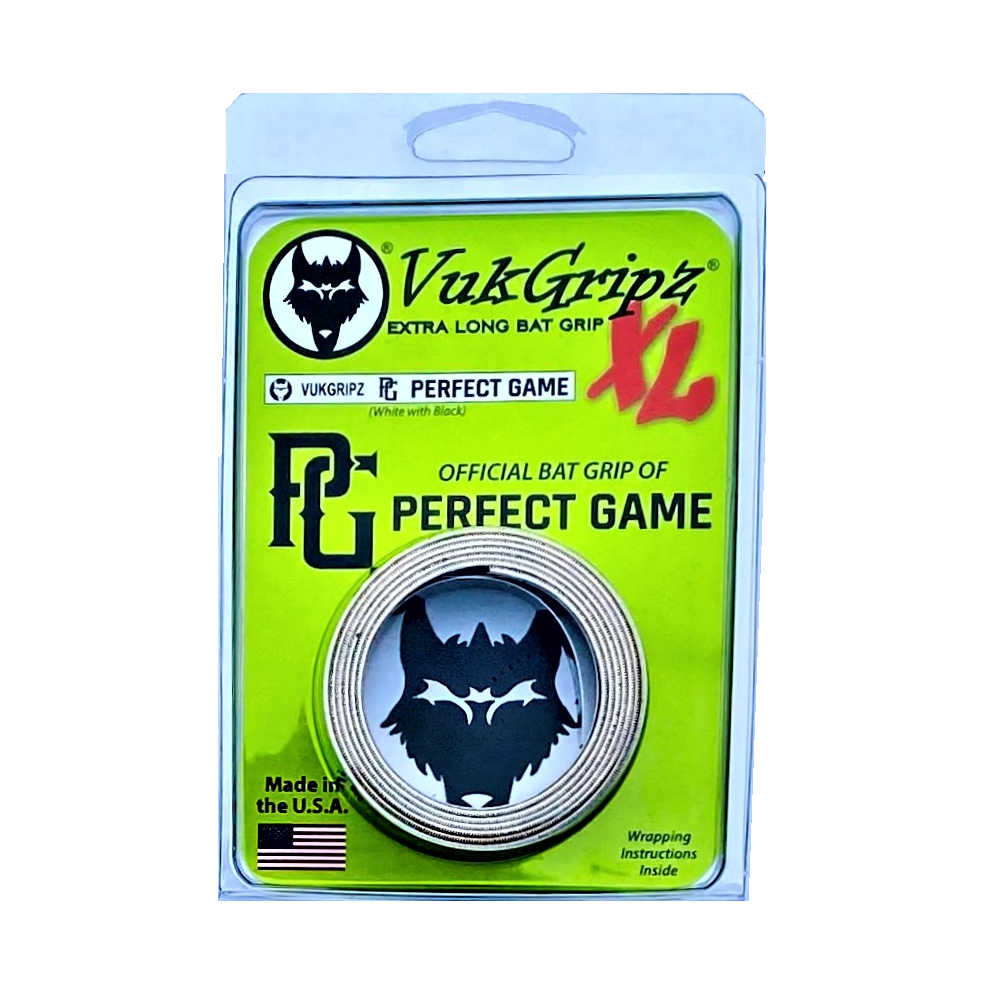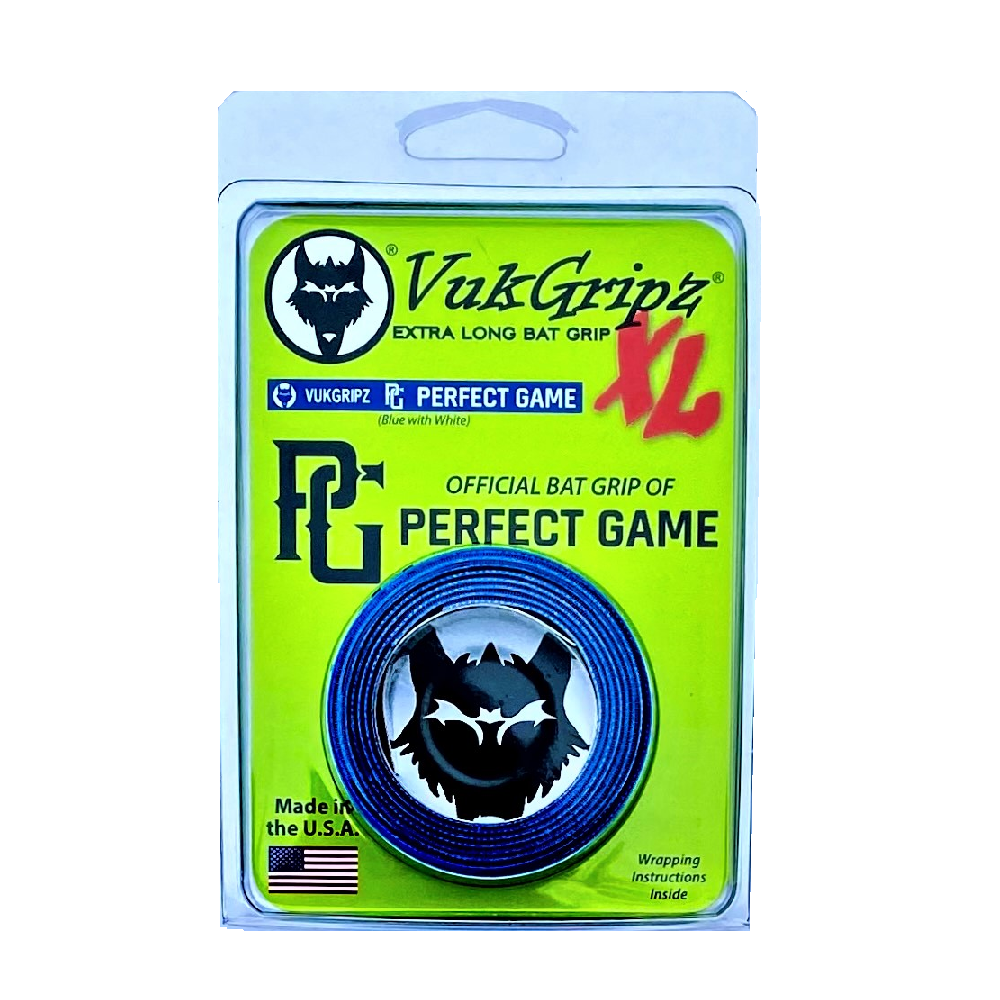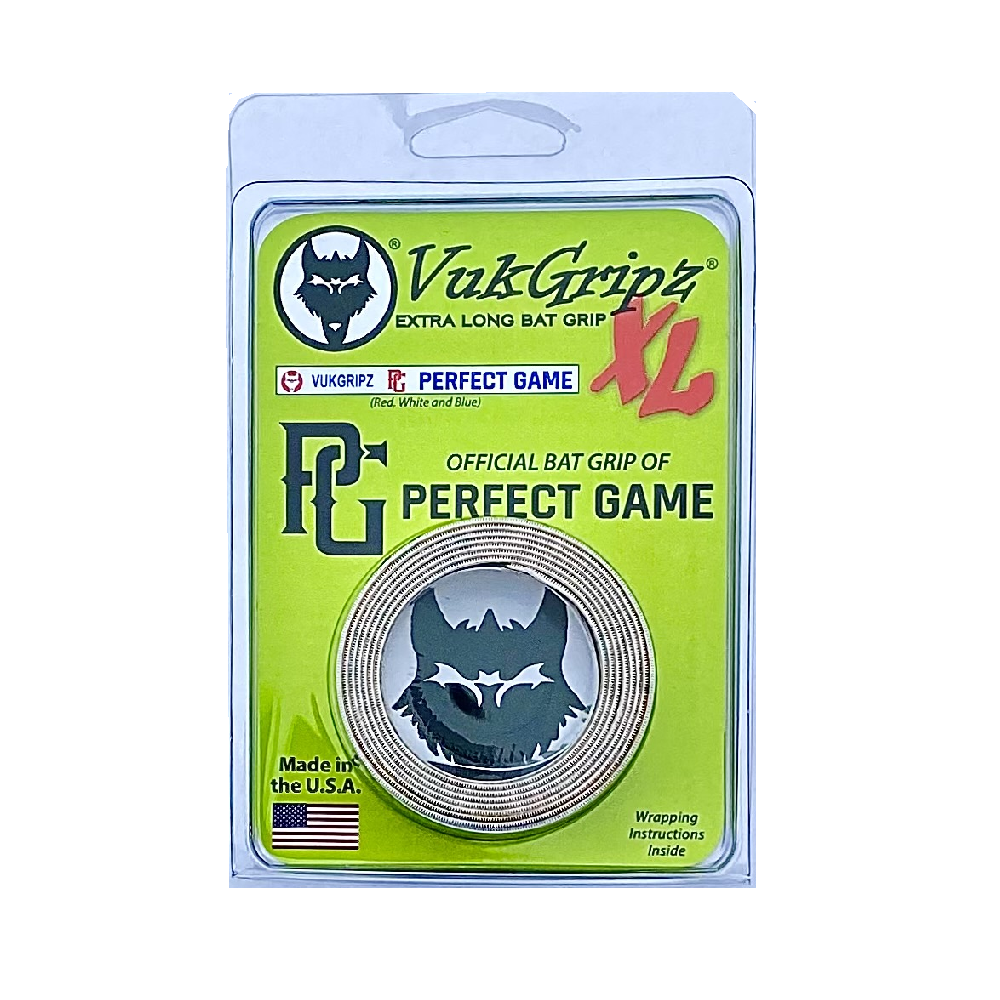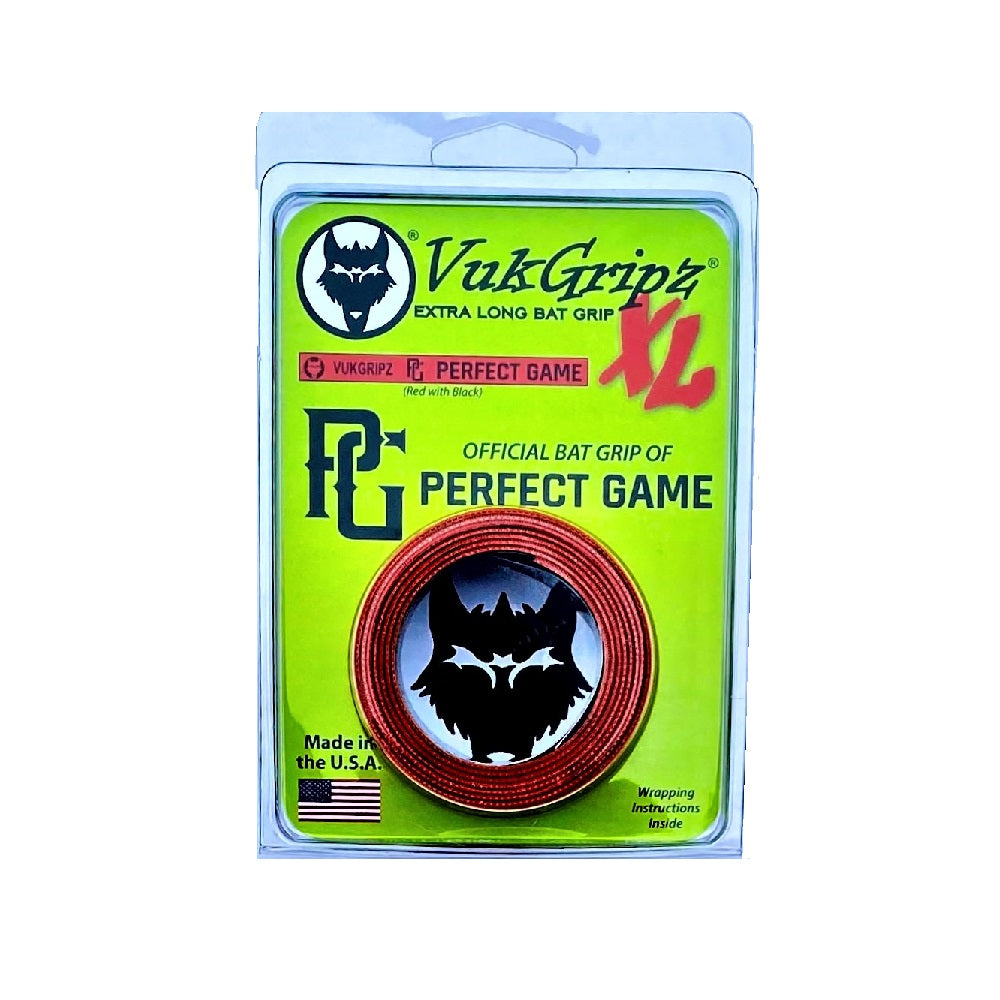 One of the more intensive installs I've gone. Struggled to replicate taper from OEM wrap of Cat X. Vukgripz and PG text seems to have faded/worn away after only limited use. However the grip is truly impressive. I'm also pleased by the slight bat weight reduction with this tape. I've already recommended it to others.
XL Perfect Game: Red, White and Blue
Had a friend use a Vukgripz on his slowpitch bat and wanted to try it out. Grabbed one and have just loved it. Never gets slick like other brands and always looks unique.
All the grip!
As someone who has used all types of grip tape on bats for years and now that my son is into competitive ball, I thought I knew what and who had the best tape, I was wrong and I'm here to admit that what I had been buying/wasting my money on was not the best solution for the game. After purchasing one at Scheels, we logged on to VUKgrips to purchase two more. I don't know how to explain it, other than this is the best grip tape you can buy. There is no slip or slide, just a new idea on an old item and truly an improvement.
My sons only use VukGripz now
Both my boys have VukGripz on all of their bats, Wood, USSSA, USA, and BBCOR. We don't really even consider other grips anymore. In fact, when they get a new bat, the brand new factory grip comes off and a Vuk goes on. I bought this Perfect Game Vuk to go on his new bat to commemorate his go-ahead homerun in a PG championship game. He was pretty stoked about the new grip and the meaning behind it.
Best grip
The most comfortable grip I've used so far use on all my bats